Windows 1-Click Installer
You can always install Lama Cleaner for free through pip or docker, or purchase this 1-click installer for:
Convenient environment setup, include all plugins dependencies
xformers included, use less vRAM and 40% speed up
A web interface for server start configuration
Easy to receive all future upgrades
Show your support ❤️ for this project's future development
Download Installer
Get the installer at here (opens in a new tab).
Configure
Unzip the package, you will get a win_config.bat and a win_start.bat file.
Double click win_config.bat, it will take a few minutes to install all the dependencies(around 8G), and open the web config page in your browser. You can config all command line args in the web page, such as the path to download the model, whether to save vRAM(CPU Offload), etc. Click the Save configurations button will save an installer_config.json file in the same directory.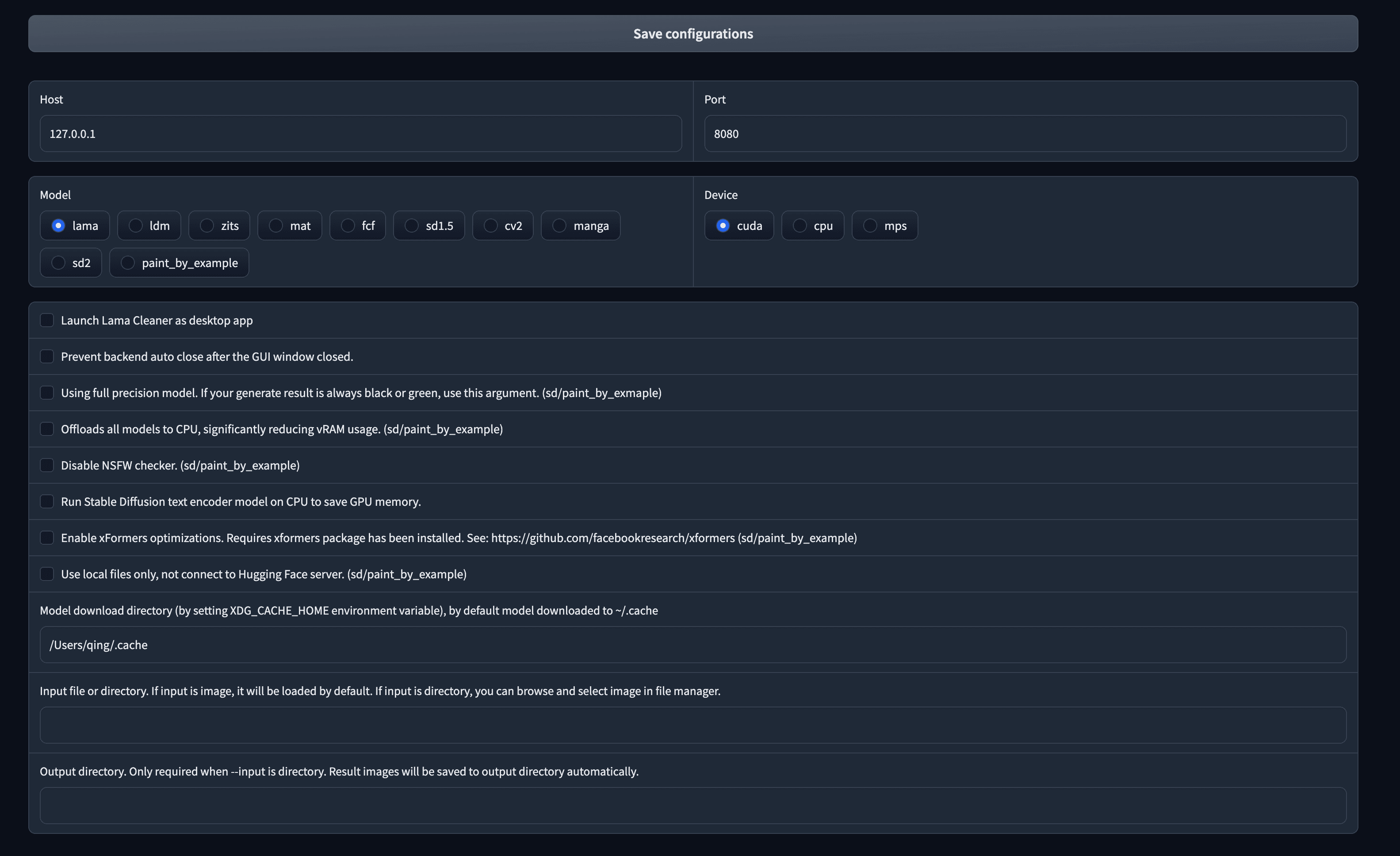 Start Lama Cleaner
Double click win_start.bat to start the server, the first time it takes a few minutes to download the model.
Check FAQ
If you encounter any problems, please check the FAQ first to see if there is an answer